The Build Your List Blueprint Course
Go from 0 to 500 email subscribers in 3 easy steps!
What if you lost access to your social media? 😲 Would you still be able to get in touch with your customers and prospects? Or would you be stuck out in the cold? Anything can happen these days, and remember this: you do not own your social media pages! Having an email list is ESSENTIAL in business today, and if you haven't built yours yet or it's not as large as you'd like it to be, you've got to take action or risk having a reliable way to keep in contact with your customers.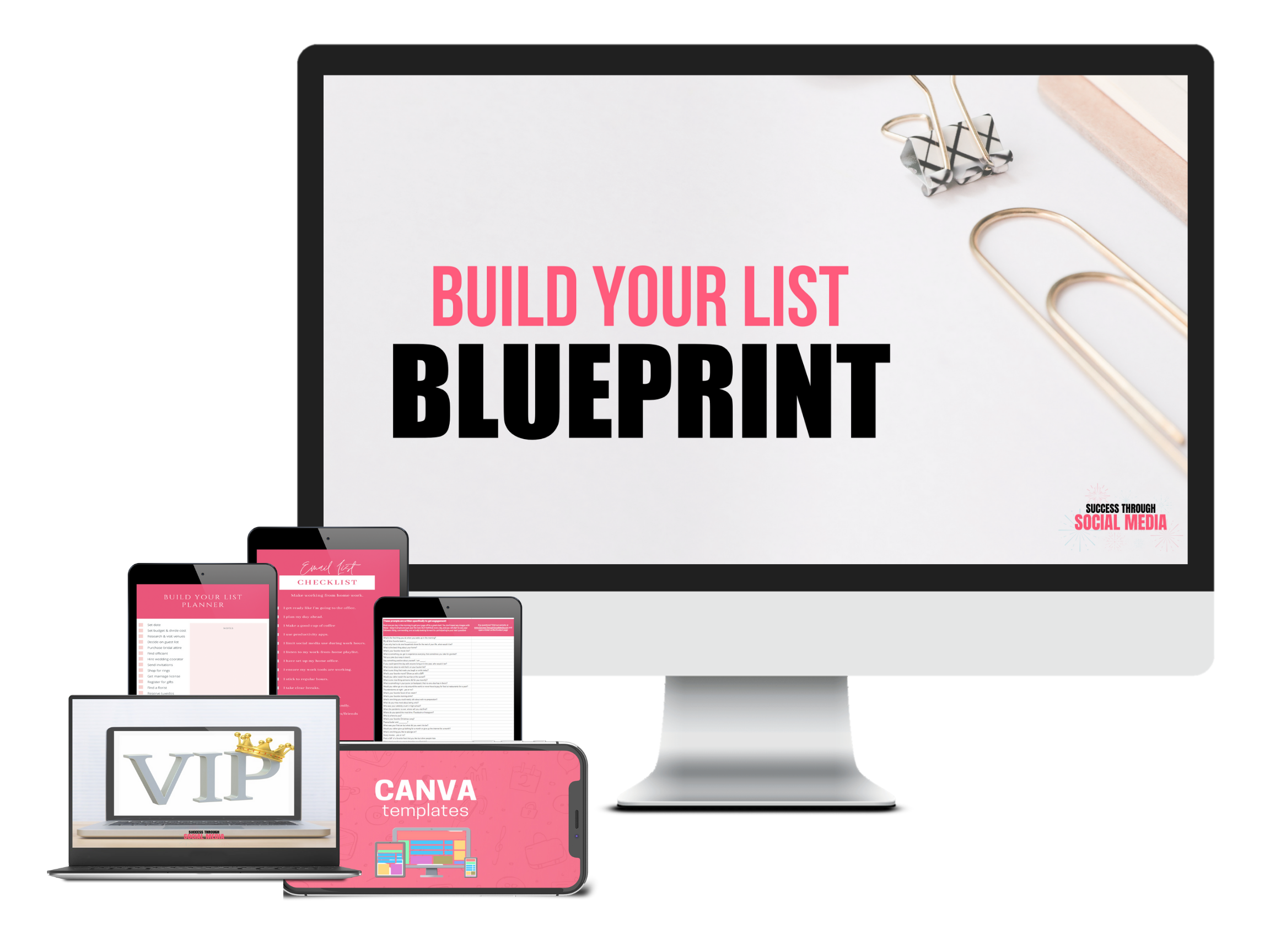 This Course is for you if:
You don't have an email list yet or you want to build the one you've started
You don't have a lead magnet or the one you have isn't working for you
You are lost when it comes to writing the emails to send to your customers after they sign up for your freebie
You don't know how to grow your list and need some fresh ideas
You want to work with me personally to help you build your list and get your systems in place!

In this Course, you will:
Learn what a lead magnet is and how it can help you build your list
Get your lead magnet DONE! Yes, we will do this together during the course with personal one-on-one help from me!
Get your email service set up FREE - I'll walk you through it all
Receive the first 5 emails to send to your prospects after they sign up for your lead magnet! I've already written them for you!
Get promotional graphics to help promote your lead magnet, and I'll show you the exact steps to take to customize them for YOUR business
Get 15 ways to find subscribers who'll want to sign up for your list including how to get them from your Facebook and Instagram pages
This course will take place LIVE in a special VIP Facebook Group over 5 days, and everything will be recorded so you can watch the replays at any time and however often you'd like - you will have access to this Facebook Group forever! Plus during the 3-day course, you'll have access to me to ask questions and get direct help quickly! By the end of this course, you'll have everything in place to start building your email list immediately.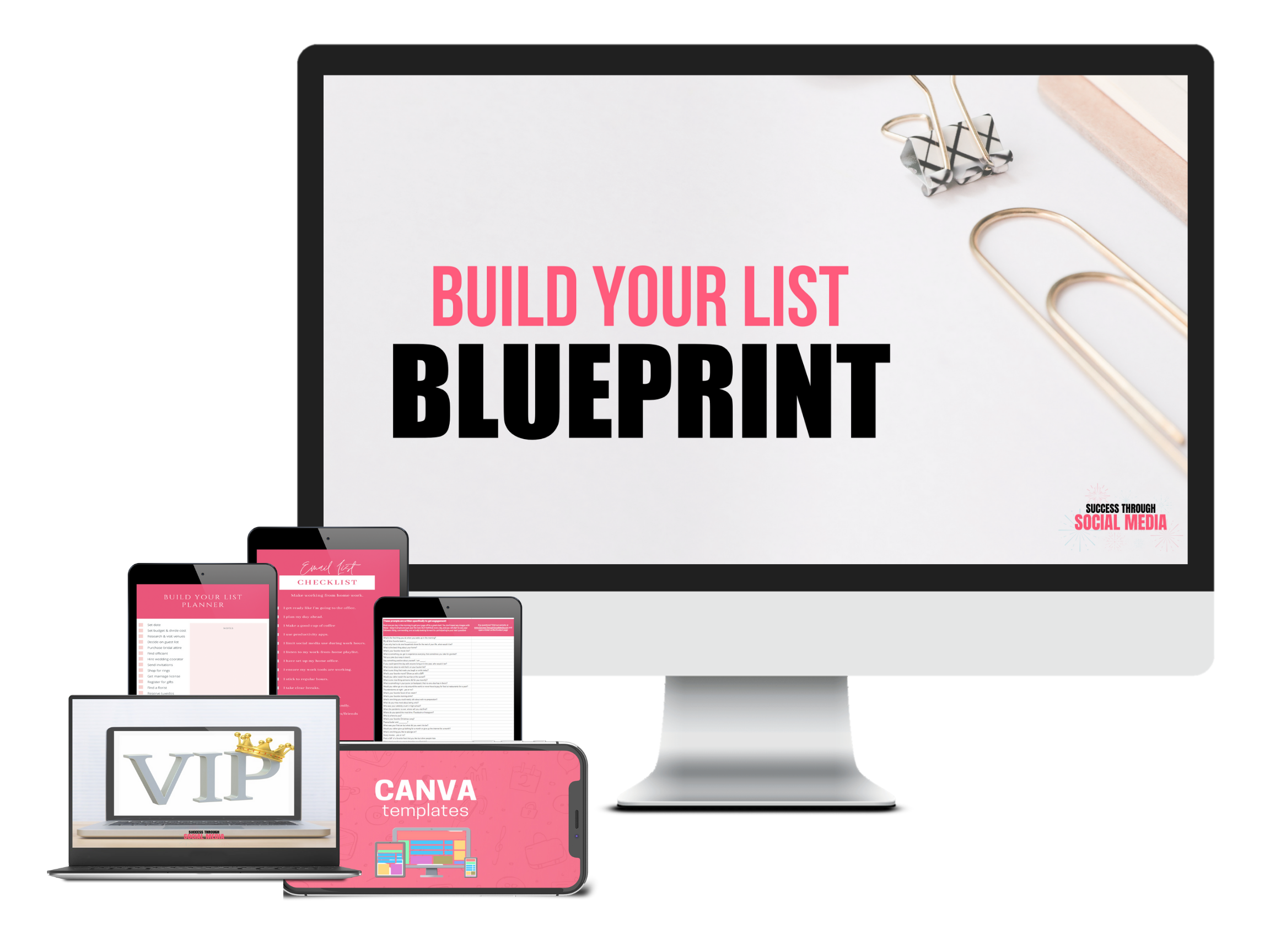 The one-time cost is just $47 - and you'll have access to the course forever. Go back and review anything you want at any time!
As a reminder, for just $47, you will receive:
LIVE training with me in a special VIP Facebook Group, plus forever-access to the live training videos and course within the group and the Academy
Step-by-step instructions to get your lead magnet DONE!
Help in getting your email service set up FREE - I'll walk you through it all
The first 5 emails to send to your prospects after they sign up for your lead magnet! I've already written them for you!
Promotional graphics to help promote your lead magnet, and I'll show you the exact steps to take to customize them for YOUR business
15 ways to find subscribers who'll want to sign up for your list including how to get them from your Facebook and Instagram pages